Food Factories : Make sure you pass spot health checks!
"1 pair of cockroaches will increase to 6,000 cockroaches in 20 weeks!"
"If you ever see a rat scurrying away in your factory, your premise might be home to 100 – 350 rats!"
Trusted Since 1976 : You Can Count on IKARI
Ensure that Your Food Production is Not Contaminated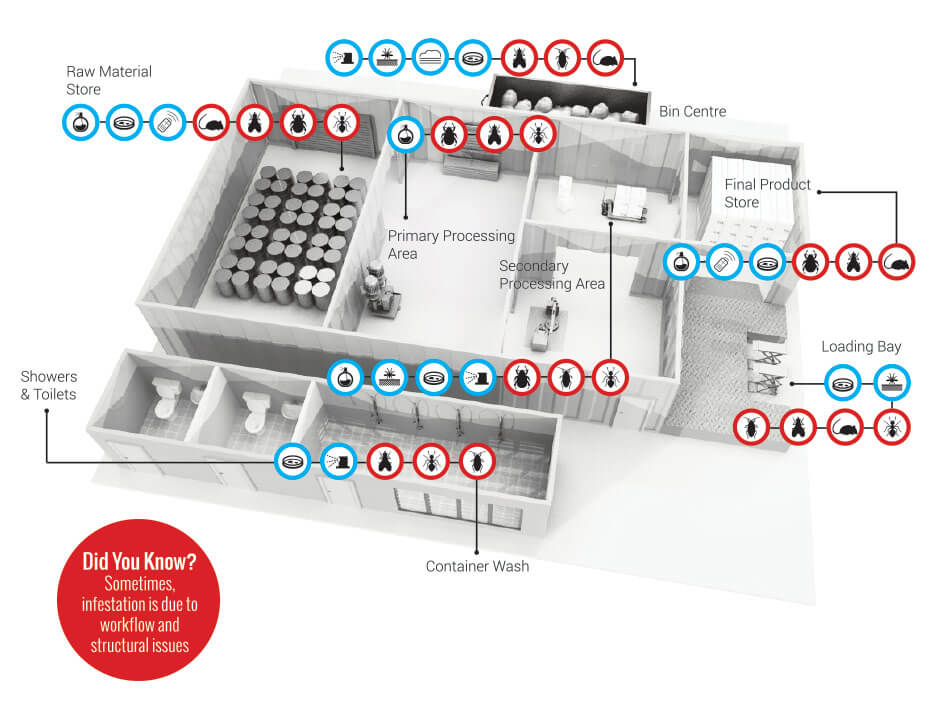 IKARI is the trusted choice for a

human-safe, low-toxic

and

eco-friendly approach

in designing a pest control strategy that meets the HACCP standards. Documents for audit will also be prepared for you with every visit.
CALL US TODAY @ (+65) 6743 1313 FOR A FREE COMPREHENSIVE PROFESSIONAL INSPECTION AND CONSULTATION (Worth $500)