El Nino is back this year. The weather is warm causing the eggs to hatch and breed faster.
About 372 dengue cases reported on final week of December!
– Highest ever for 2015
Get the Location of Active Clusters in Singapore here.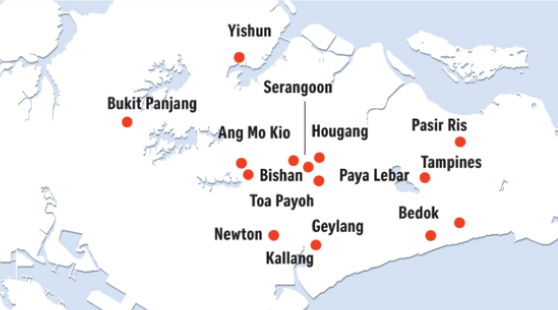 Note : Map As of Dec 28
Source : National Environment Agency (St Graphics).
The strain DENV-2 is BACK & stronger than ever. Possibly will affect those who are already immune to DENV-1.
Did you know?  
(1) 2016 is looking to be a SEVERE year for dengue cases as warmer weather due to El Nino is causing mosquitoes to breed faster
(2) BE CAREFUL at DAWN (530-730am) and dusk (6-8pm) -> Mosquitoes are MOST ACTIVE then
(3) The eggs are VERY RESILIENT – they can lay dormant for about NINE MONTHS and hatch when conditions are right. DOUBLE CHECK and make sure you DO NOT HAVE ANY BREEDING SPOTS
Things to do to prevent dengue!
Close your windows at dawn & dusk
Turn over all water storage containers
Remove water from pot plates on alternate days
Swat with newspaper
If you are not sure & want to have a peace of mind
Call us @ +65 6743 1313 now!
GET  10% OFF ALL OUR
MOSQUITO RELATED CASES