IKARI is here to be your disinfection partner during this period
Last Friday, 17 April 2020, National Environmental Agency (NEA), Enterprise Singapore (ESG) and Singapore Tourism Board (STB) released a joint initiative that will help owners or managers of premises with a confirmed COVID-19 case defray part of the cleaning & disinfection costs.
There is a subsidy of up to 50% for cleaning and disinfection costs capped at between $3,000 to $20,000 depending on the affected premises. This scheme runs from 1st April 2020 to 31st December 2020.
Ikari is working closely with all our customers and in constant dialogue with the relevant government bodies during this challenging period. We are happy to work through with you on your BCP plan specifically regarding your cleaning and disinfection requirements. Depending on your premises, we can work with you on your subsidy application to the right entity.
For your easy reference, we have highlighted the details below: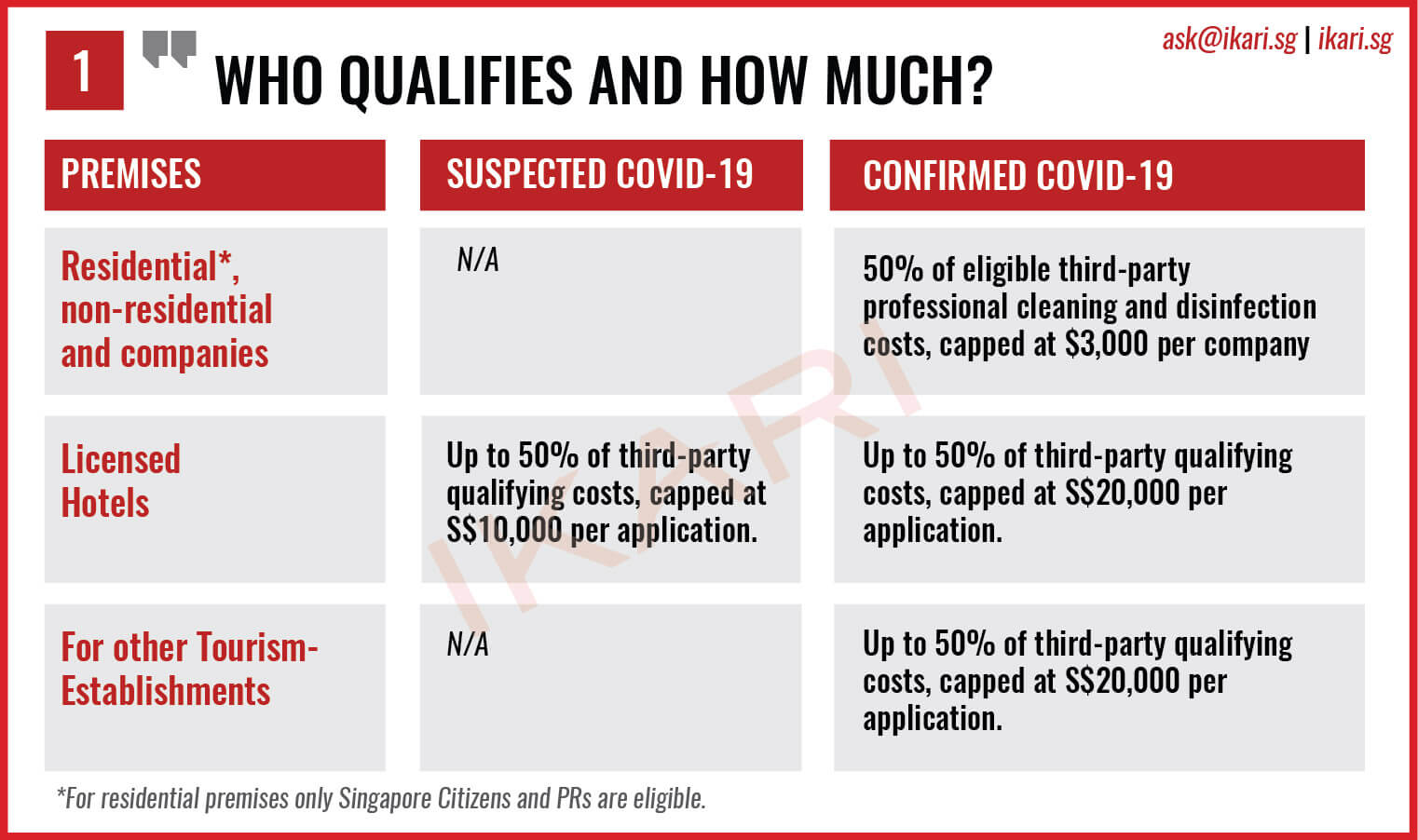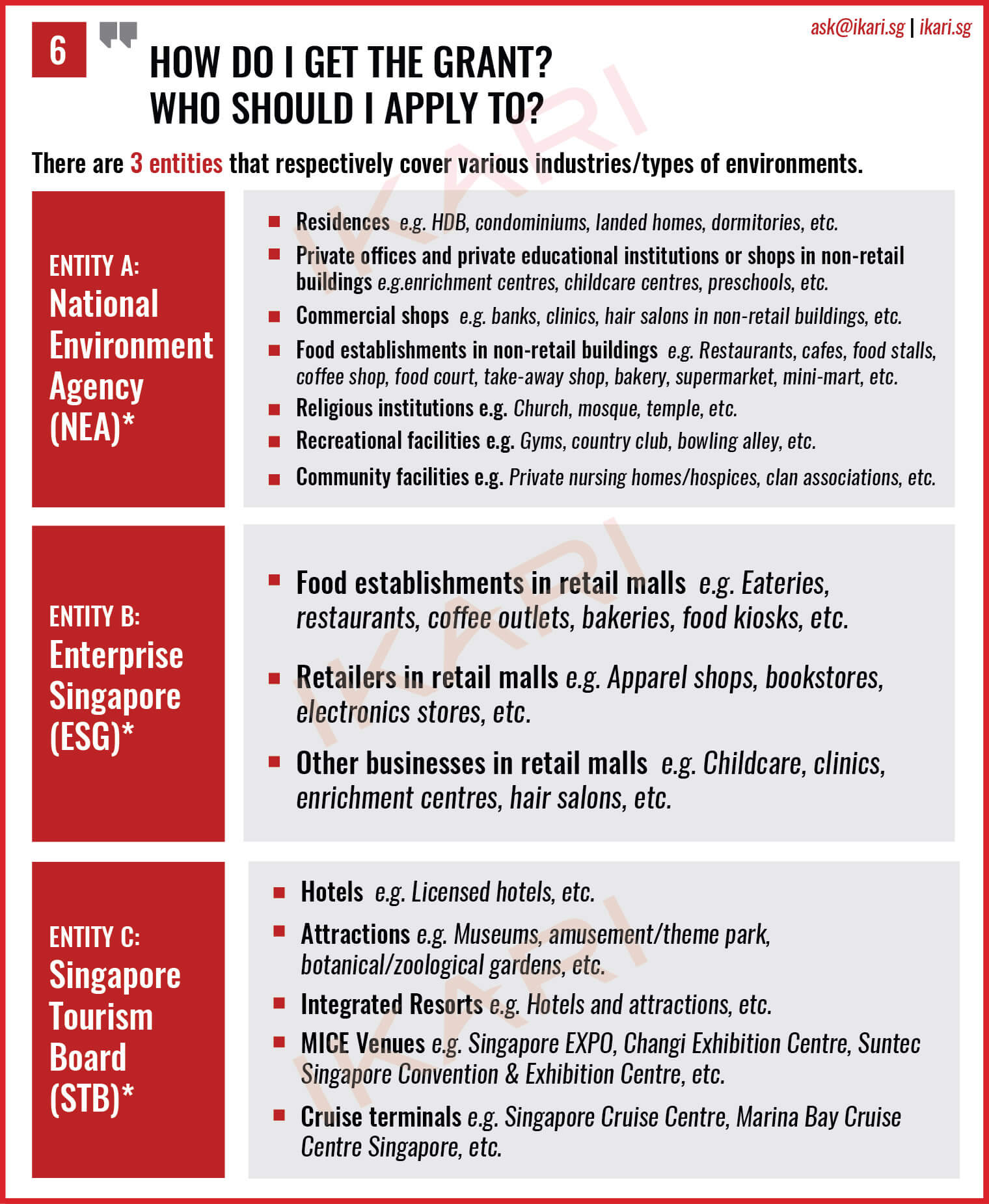 *For more information: NEA, ESG, STB.
As Singapore makes our way through COVID-19, IKARI is doing our best to consolidate relevant news and information for you.
However, in light of how information is constantly being updated according to the latest situation, we seek your patience and understanding should there be any changes/errors in the information after we have sent it out.
As we continue to do our best to consolidate important news for you, we do strongly advise you to stay updated via the respective official government websites.
We hope the above is helpful to you.
As always, please do reach out if there is anything we can help with.
Take care,
Team IKARI