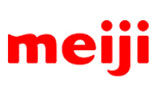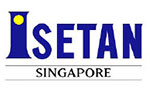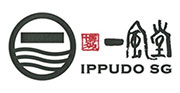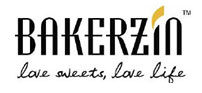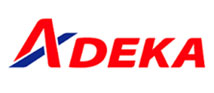 Did you Know?
---
We do not just 'SPRAY AND PRAY'
Integrated Pest Management(IPM) is a pest management process that emphasizes environmental management through regular inspections, planning strategies and making decisions, treatments, evaluation and re-evaluation, and inspection again. It is designed to minimize pesticide use and 'spraying'
---
IKARI's Philosophy
Our philosophy is to take a human-safe and low-toxic approach in dealing with all pest problems. We are pioneers in the implementation of Integrated Pest Management (IPM) and continue to stay true to this approach.
At IKARI, our purpose is to create a human-safe and eco-friendly future..
To do that, we believe in consulting and educating our clients - we are not just a "spray & pray" treatment company, but a well-trusted and reliable premium pest control company.
---
Since being founded 40 years ago, we have built this company based on trust and staying true to our philosophy. Our goal is to create an environment unsuitable for pests to thrive in. Utilizing the integrated pest management method allows us to provide eco-friendly pest control services and tailored solutions most appropriate for you by understanding your environment to solve your pest problems.
In fact, 95% of our approach uses less than 1% chemicals.
What you don't see can kill you!
---
Unseen tiny pests and invisible air pollution can cause substantial damage to both your property and your health!
---
About IKARI Services
Established since 1976, Ikari Services has many years of experience and proven track record in providing professional pest, odour, fungi and bacteria control solutions to businesses and homes, in a human-safe, non-toxic and eco-friendly manner.
---
---
Your Ultimate Human-safe And Eco-friendly Solution
Established since 1976, Ikari Services has many years of experience.
---
Human-Safe and Eco-Friendly Solutions
Skilled Professional Team with Specialized IPM Knowledge
Highly Trained Service Specialists
How We Work
IKARI Treatment Process
At IKARI, your health and safety is our top priority. It is not just about blasting the chemicals and getting rid of pests instantly. Similar to a doctor's approach, we want to understand the environment you are in, your routine habits, key issues & requirements before tailoring the most appropriate solution for you. Our treatment methods are designed with the environment in mind as we strive to use as little harmful chemicals as necessary. Ultimately, we target the root causes and utilise a combination of biological, physical and chemical control methods to provide a long term sustainable solution for you. Our methods are economically efficient and environmentally friendly. Call us today and see the difference.
1. DIAGNOSE : What are the root causes?
A thorough check of the premises to diagnose the root causes of the pest problems. Depending on the complexity of the situation, this process could be a simple data gathering exercise over the phone, a site visit or a complex one which involves in-depth interviews with different personnel.
2. DESIGN : What are the solutions?
To clearly identify the pests in question, level of infestation and design a targeted solution around the needs of our clients and best suited for the environment that they are in.
3. CLEANSE : How can substantially reduce the infestation?
An intensive programme will commence targeted at reducing and ultimately, controlling the pest infestation. This process could range from over 1 week to 6 months depending on the type of infestation and premises in question.
4. MAINTAIN : How can we control the situation?
After the infestation is under control, we will stick to a routine treatment schedule tailored to our clients' needs to ensure we maintain the environment in tip-top condition.
5. TRAIN : How can we best pass the relevant knowledge?
To educate and equip our clients on daily best practises in order to prevent the pest infestation to re-occur. Will also pass on essential knowledge on key pest hotspots to keep a look out for and warning signs not to be ignored.
Our Culture
Collaborating to Protect You and the Environment
We believe in working and collaborating together with our clients to achieve a pest-free environment. Through on-site guidance from our technicians, regular educational seminars and activities, we seek to grow a community together with our clients and protect their health.
---